Isla Cristina Natural Reserve
Accommodation is in Faro del Sur's new and fully equipped apartments. All have views overlooking the estuary and the marshlands of the Isla Cristina Natural Reserve. There are 4 apartments in two adjacent two-storey blocks, each with
Three double bedrooms
Two bathrooms
A fully equipped kitchen
A living room and balcony
All towels and bedding are included
There are also iron, ironing board and hair dryer
At only ten minutes walk from the town centre these charming apartments are ideally located just 800m from the sea in front of an enclosed beach. Help and support can be had from the Faro del Sur offices located inside the Marina only 2 minutes walk away.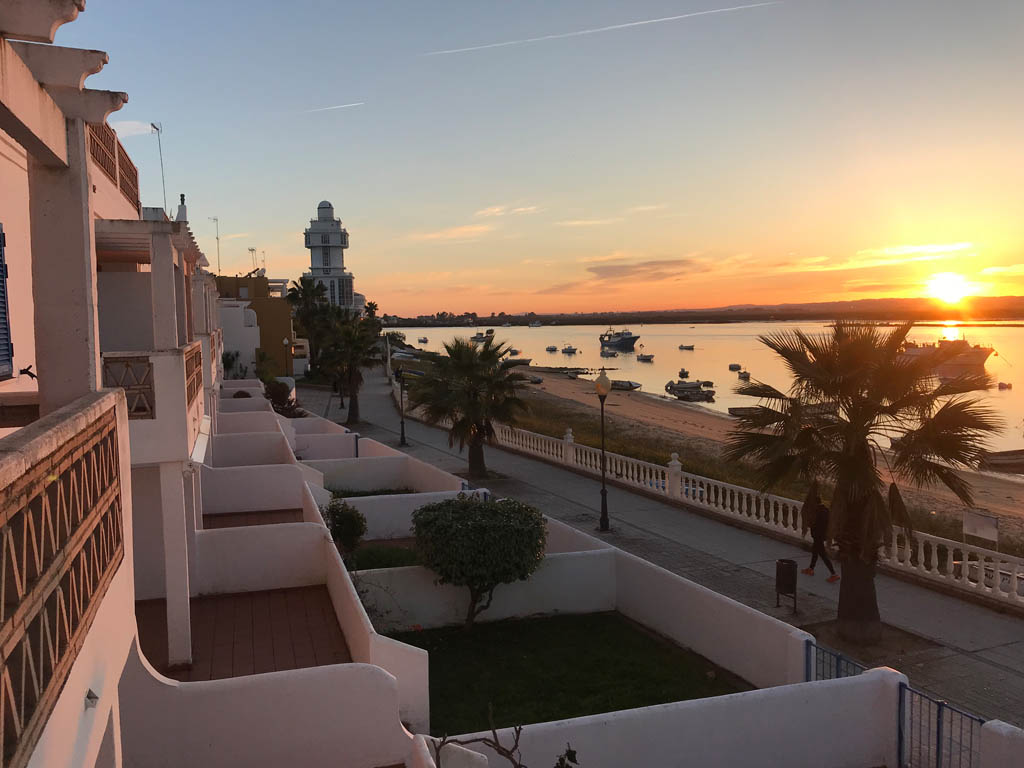 Where are the apartments?
Isla Cristina is a small fishing village located in a privileged setting for nature lovers and surrounded by marshlands, long sand banks and Atlantic waters. That makes it an ideal destination to disconnect and chill out while enjoying its varied gastronomy and undertaking outdoor activities in one of the most interesting protected areas of the province of Huelva. Fishing lovers may also enjoy a visit to the port and local fishing market of Isla Cristina, which is one of the most important ones in Andalusia and is in the top 3 of the national ranking. If you are looking for different holidays, do not miss this little corner of Huelva.
PHOTO GALLERY
Faro del Sur´s apartments